Online therapy free for Indigenous Ontarians

More NIHB approved therapists at the bottom of the page

2023-08-12. I don't have any openings for NIHB clients at present--Beth.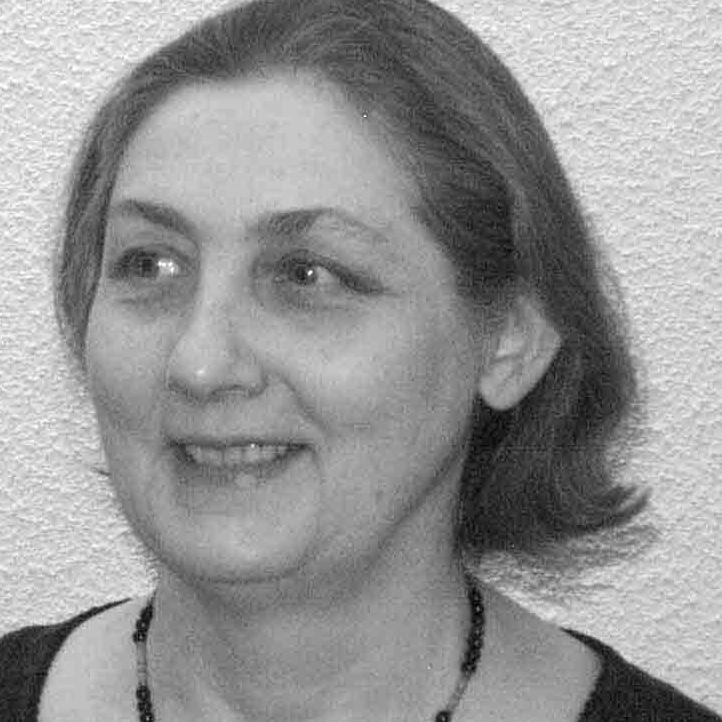 Beth Mares RP
Health Canada/NIHB approved mental health therapist
Virtual psychotherapy for Status First Nations and Inuit.
Beth helps adults (18 and over) with relationships, parenting, bereavement, separation and divorce, work problems, healthy lifestyle, assertiveness, anger management, stress, sex addiction and other sexual problems, adult children of alcoholics issues and other childhood trauma such as bullying, witnessing violence, bereavement, frequent moves; drinking problems, coming out issues, depression, sleep problems, worrying, coping with illness, and most other personal and family problems.
Beth does NOT work with people who self-harm, are in danger of killing themselves or harming someone else, or have been addicted to hard drugs or involved with organized crime in recent years. There are also some occupations Beth does not work with, listed in her application form.
What if I don't live in Ontario?
Contact NIHB in your province. They will only approve someone licensed in their province.
How many sessions can I get?
You are entitled to 22 sessions within a 12 month period. So for example if you started in June, you can get another 22 sessions in June of the next year. In some cases a therapist can apply to NIHB for extra sessions, but there is no guarantee that they will be approved.
Couple therapy
NIHB has changed their policy, and they are now only going to pay half for couple sessions unless both partners have status cards and apply.
What counselling format does NIHB pay for?
Virtual (like Zoom) using a computer or smart phone, or in person. They don't pay for therapy by email, instant messaging or text.
How do I get the free counselling?

1. You need a 10-digit status number.
If you don't have it, contact
Indigenous and Northern Affairs Canada
Email: aadnc.infopubs.aandc@canada.ca
Phone (toll-free): 1-800-567-9604
Fax: 1-866-817-3977
TTY (toll-free): 1-866-553-0554
Unfortunately not all indigenous people can get a status number. There is information about who qualifies at the link below, but it can get complicated and you will probably have to phone or email (see above).
https://www.sac-isc.gc.ca/eng/1462808207464/1572460627149#s1

2. Find a private place to work with a high speed internet connection. You can use a computer or your smart phone with wi-fi. Details at how to set up online counselling.
3. Read Beth's application form to make sure it fits for you. The part about paying for sessions in advance doesn't apply to status Natives of course, but you will need to pay a cancellation fee if you miss a session without 24 hours notice unless you have made a different agreement with Beth by email.
If there is anything you don't understand in the form, ask Beth by email. It lists the issues and occupations Beth does not work with. If everything is OK, email her gmail, beth.toronto. Give her your status number and tell her what times you are usually at work or tied up. She will offer you an appointment by email. She works week days and evenings (but not weekends). In order to confirm your appointment, Beth will need your application form and a copy of your status card.

If you need to contact the NIHB, which runs the program, their number is 1-800-881-3921.
Confidentiality of mental health services in Ontario
What you tell a therapist or counsellor is generally confidential. However, there are exceptions. For details, see How confidential is my therapy in Ontario?

About Beth
Beth is a registered psychotherapist, licensed in Ontario. She has worked in Toronto for thirty years with people with different backgrounds, including indigenous Canadians. She has provided distance counselling across Canada for the past twenty years.
She is committed to cultural safety, and works in partnership with clients based on their own values and goals. She is aware of the history of genocide of the original peoples of the Americas and the systemic racism and abuse that are still going on in Canada. She is glad she can help a little with repair work and empowerment, but believes that much more is needed.
More Ontario NIHB approved therapists
Most of these therapists are currently working online by video
Todd Solomon RP--psychotherapy, addiction therapy and couple therapy in East York (online at present). Todd is a very experienced, highly trained and understanding therapist--Beth
todd . solomon at outlook dot com | 647-562-8252. (2021)
Wendy Kirk M.div, RP works with couples as well as with individuals. She is a Certified Imago Therapist and Relational Life Therapist, and does bespoke therapy, where she draws on these and other trainings with acclaimed sex therapist Esther Perel, the Gottmans and others to help you connect and thrive in a meaningful way. How she works with you will be unique, depending on your issues and your backgrounds.
416-388-4986 (text) wendy@comingintolife.com www.comingintolife.com Her office is in North York, Ontario, Canada, near the Don Valley Parkway and Lawrence Avenue East (June, 2021)
Melisse Dedobbeleer RP has provided psychotherapy to adults in Chatham-Kent for 13 years. She has worked in various clinical settings and has taught at the post secondary level on substance abuse. Melisse has special interests in working with first responders, sexuality/gender issues, chronic pain and trauma. She is currently working remotely and can be reached at melisse@melissededobbeleer.com. (April, 2021)
Shelane Donoghue RP is an expressive arts therapist working in Toronto, with offices at Spadina and Bloor and Keele and Wilson. Over the past 15 years, she has been traveling into remote First Nations Communities in Northern Ontario on a monthly basis to work as an expressive arts psychotherapist, using creative arts based modalities to work through intergenerational trauma. She is on the IRS list as well as the NIHB list
(416) 633-0478, ex 1; shelandonoghue@protonmail.com (April, 2021)
Kathleen Panela-Séguin RP of Casselman works in Eastern Ontario, including at the Wabano Centre for Aboriginal Health in Ottawa. (April, 2021)

Angie Hunda in Sudbury is a qualifying member of the College of Registered Psychotherapists of Ontario. She has experience providing mental health counselling to at-risk youth and adults in the Greater City of Sudbury, and also volunteers her time with Kids Help Phone. Angie has trained in Cognitive Behavioural Therapy, Prolonged Exposure Therapy and Compassion-Focused Therapy. Angie is available to see youth and adults for individual therapy.
ahunda@mediwell.ca (705) 671-7356, ext. 206. (April, 2021)

Diviya Lewis offers virtual (phone or video) counselling and can be reached at diviyalewis.psychotherapy@protonmail.com and her website, https://www.diviyalewis.com/
Diviya's message: I am a cis woman, born in India, immigrated and now a settler on Turtle Island. I support individuals with a wide range of mental health issues. I have colonization in my ancestry, and feel privileged to work with Indigenous peoples supporting their mental health and wellness. I take an anti-racist, anti-oppressive and decolonizing lens in my work, acknowledging the historical and current systemic oppression in Canada, and invite a safe, curious, and compassionate space to find moments of peace amidst it all. I draw from parts work (IFS), a trauma-informed practice that holds the complexity of our experiences, and that of our ancestors. (June, 2021)
Naudia Saad of West Toronto is available in the office, by phone or virtually. She says:
I am a qpoc-identified, trauma-informed counselor and psychotherapist who combines elements of internal family systems, somatic experiencing, mindfulness and meditation in my work with clients. I support individuals, couples and families around difficulties with mental and emotional health, trauma, identity, relationships, systemic barriers, substance use, self-harm, disability, and many other life experiences. My politics are rooted in decolonization and AOP, and I connect our personal struggles to larger systemic realities. I am registered to provide service to folks registered with the NIHB and IRS programs. nadiasaadpsychotherapy.com (Nov. 2021)
Anita Owusu of Toronto is working online only at present. She says:
I am a trauma informed therapist using various approaches (including psychodynamic) to treat anxiety, depression, trauma, PTSD, grief, self harm, somatization, etc… My philosophy is that people are the experts of their lives and have the inherent capacity for strength and moral resilience which has the ability to effect change and to overcome adversity. I work collaboratively with my clients to help them internally-resource by paying moment to moment attention to their internal world.
My passion for working with Indigenous people arises from my personal experience as a racialized person; however, I recognize that individual experiences differ and therefore always use an anti-oppressive approach. I work remotely and am registered in Ontario and Nova Scotia.
905-459-3526 anitaowusutherapy@gmail.com (March, 2022)

More resources

TALK4HEALING CRISIS LINE (Toll-free): 1-888-200-9997. TALK4HEALING HELP LINE (Toll-free): 1-855-554-HEAL (4325). Culturally grounded, fully confidential helpline for Indigenous women available in 14 languages all across Ontario.
Other affordable and free services available to all residents of the GTA and Ontario
Residential School Crisis line is 1-866-925-4419.
Brighter Days, a new program for indigenous youth developed by indigenous youth for Kids Help Phone. https://bit.ly/BrighterDaysProgram
Also, see Free short term therapy for women