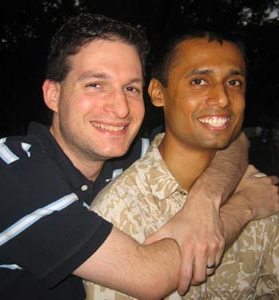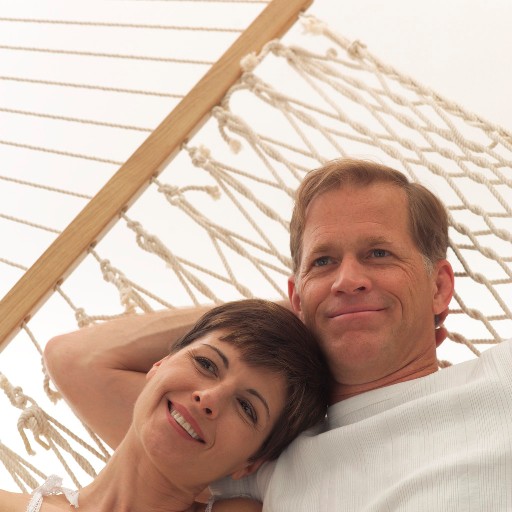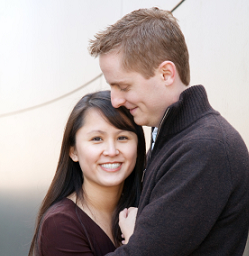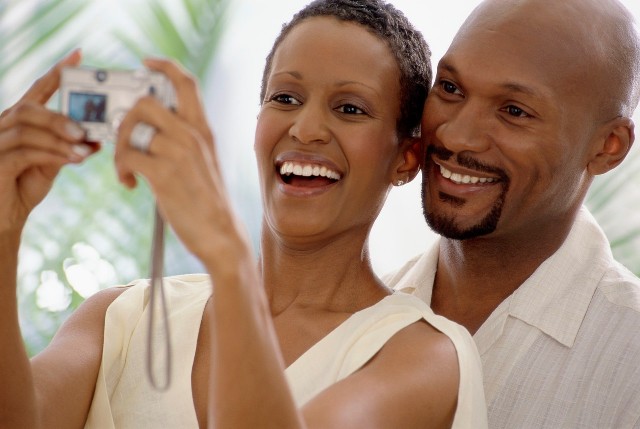 Couple counselling:
communication, intimacy, infidelity, and more
Feb. 14, 2022 Beth does not plan to take couples in the foreseeable future, so here are some registered psychotherapists who do:
Barbara Brown RP at www.redbirdtherapy.ca, East Central Toronto and online, sometimes has openings, though not at the above date;
Terri Roberton RP at www.redbirdtherapy.ca has openings as of the above date, and
Sonia Pahwa RP at www.soniapahwa.com had openings recently.
Veteran marriage counsellor Beth Mares RP helps married and unmarried couples with communication, fighting, cheating, lying, sexual dissatisfaction, family problems, cultural issues, etc. She also offers secular marriage preparation, help with long distance relationships, poly relationship counselling, and relationship enrichment for mature couples. Sessions can be done in the office or by video counselling.
"I really enjoy working with relationships--whether it's seeing the relief and delight in a couple who have turned an unsatisfying, sour or stormy marriage into a loving and fulfilling partnership, or forestalling all that unhappiness by working with a couple before they get seriously off track."--Beth
Some of the problems Beth has worked with--see bottom of page
How couples counselling works
There are three overlapping stages in the couple therapy I do, but some couples only need one or two of them. The first stage is about getting along reasonably harmoniously, lowering stress, and resolving practical problems and irritants. The second is getting to really know and understand each other, and that often involves becoming more self-aware and self-caring. The third stage, drawing on recent research on attachment and its relevance to romantic relationships, is to build a deeply satisfying and lasting connexion. When trust is an issue, we are working towards building it at progressively greater depth througout.
Typically the couple is seen together, then each partner is seen individually before another joint session; however, some prefer to start with an individual session each.
Secular marriage preparation
We explore the relationship and the context to search for warning signs of any problems the relationship might face in the future. We also discuss how to tell when a problem is developing, how to handle it, and when to seek help. That may involve training in communication, assertiveness and negotiation. We also look at how the couple's goals and values line up.
Beth answers visitors' questions
Do you believe that all marriages can and should be saved? No. However, it is often possible to solve difficult and long-standing problems, even if the partners seem incompatible, when both value the relationship.
Does couples therapy involve individual sessions? The way I do it, yes, in most cases. Most people have some personal issues that are getting in the way of their relationship, and in my experience these are usually more easily dealt with in individual sessions.
Are you comfortable with being the therapist for both partners? In most cases, yes, and it works well. Sometimes there are reasons to recommend separate therapists, though, and usually I can suggest a suitable therapist when this is the case.
How long does it take if there is a serious problem such as infidelity? It depends. Long-standing issues usually take longer than problems that have arisen later in the relationship. More information at infidelity.
Can I work with you individually on my relationship, or is it better to come together? Certainly. In most cases working as a couple gets the quickest results, though.
What do you suggest when one partner wants to see you and the other is reluctant? It depends on the reason(s). If the reluctant partner is getting his/her own way all the time and is therefore not motivated, I suggest that the motivated partner work with me on gaining leverage in the relationship to equalize the balance of power. If the reluctant partner is afraid or unconvinced because of lack of information about counselling and how it works, I suggest that that person or the couple come for an information session.
Are you one of those counsellors who tell people that their problems can be solved with bunches of roses and silk negligees? No. Every couple that has come to me has had a significant problem that needed to be seriously investigated and addressed. Once that has been done, they can figure out the flowers and the lingerie for themselves--or the mountain climbing, for that matter. Whatever they enjoy doing together.
For improving a couple's sex life, do you give exercises and if they don't get them done tell them you can't help them unless they make more effort? No. To do that would be to miss the point. Before giving exercises to couples I think might be helped by them, I try to find and deal with whatever issues are getting in the way of good sex. If some have been missed, the exercises will pinpoint them, as they will turn up as a roadblock to doing an exercise. The task then is to work on each roadblock as it comes up.
Do you counsel same-sex couples who are having sexual problems? Yes.
Do you do marriage counselling with people who are not interested in changing unconventional sexual practices involving consenting adults? Yes.
Would we have to come weekly? In most cases weekly is best, because individual sessions as well as joint sessions are usually needed. However I think that for most couples regular weekly joint sessions are too much. A typical schedule is for the couple to come alternate weeks and to do individual sessions the other week, but some slow it down a little. If they already have their own therapists, marital sessions would usually be alternate weeks.
How long is your therapy "hour"? 50 minutes.
Do you charge for the session if we are unable to give the required notice of cancellation? Yes. If one partner is able to come to the session and work individually on relationship issues that usually works out well.
Do you do preliminary phone discussions or preliminary short meetings to determine fit and comfort level? No. We do that in the first session. Some couples have decided that they want to work with me before we meet and others are coming to find out whether they do. If you have questions to ask, it is best to say so at the beginning of the first session so we don't run out of time for adequately answering them.
Marriage guidance at Danforth East in Toronto (on subway, near The Beaches, serving East York, Scarborough, Pickering & Markham)
During her 30 year practice, Beth has helped couples with:

trust issues--disloyalty, infidelity or lying
sharing responsibilities - improving co-operation - building a true partnership
communication problems - unproductive or hurtful fighting
not knowing how to make one's partner happy
over-use of IT, obsessive internet use etc. diminishing family life
sex addictions or other unwanted habits impacting the relationship
loss of attraction to husband/wife/partner
low libido, sexless marriage, other sexual problems
getting back what you once had but seem to have lost over time
codependency - enmeshment - improving interpersonal boundaries
adult children of alcoholics issues impeding the relationship
fear of commitment and other psychological obstacles to closeness
family issues - in-law problems
parenting - adoption - co-parenting with an ex - relating to a spouse's children
fertility problems
coping with illness in the family or other family problems
workaholism - work-life balance - managing stress
differences in goals and values; political, religious or cultural differences
growing apart - living in different worlds - conflicting loyalties
after-effects of the stress of immigrating and/or involuntary separation
marriage assessment - evaluating compatibility / incompatibility
decisions: whether to have children, relocate, take in a parent, etc.
deciding whether to separate - help with separating
coping when one partner is seriously ill or has a mental health problem
relationship/marriage tune-up or check-up
divorce-proofing
challenges of relationships that differ from the surrounding culture--e.g., polygamous, polyamorous, intergenerational