Preparing for counselling by video or instant messaging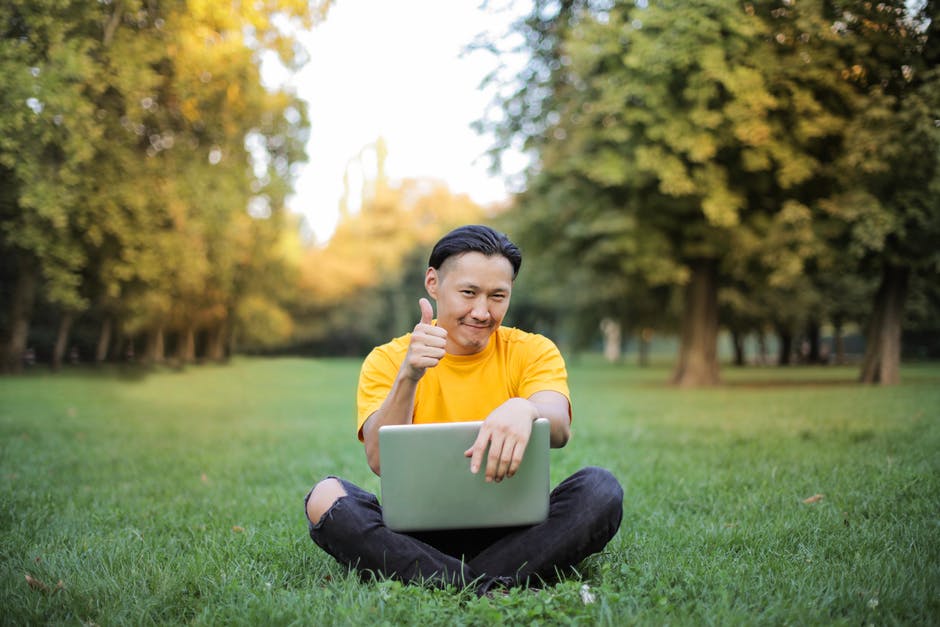 To do distance therapy you need a private place where you would not normally be interrupted. You will need a desk top, laptop or smart phone and a high speed internet connection.
Indigenous Canadian? see Free Counselling
Unfamiliar with technology? see technical help for seniors
Beth does not always have openings. Check appointments and availability.
Beth's online hours:
Monday through Thursday, 11:00 AM to 5:00 PM and 7:00 PM to 9:00 PM. Other times are sometimes possible by special arrangement.
All appointments are made in Eastern Standard Time.
Beth works with adults 18+.

How to make an appointment for online therapy
First look over the application form and privacy policy to make sure that you are eligible for the service and comfortable with the arrangements. You will need Adobe Reader to view and fill in pdf documents. (When/if you are filling in the form, first download it and save it to your computer; then fill it out and save it again before attaching it to your email.) Your form is an official medical record, so for couples each person must fill out a separate form.
Then email Beth at her gmail account, beth.toronto. She will need to know what your schedule is like (for example, do you need an evening appointment? are there some days or evenings you're tied up?). She will also tell you the current fees.
When you have accepted an appointment time, you nail it down by sending the application form and the payment. Payment is made by interac to Beth's gmail, beth.toronto, via your online banking. (Log in to your page on your bank's website; look for a link to interac.)
Download the fillable form to your computer, fill in, and attach to an email. If you have gmail, your message will be encrypted in transit. For even better privacy, you could obtain a free email account at https://protonmail.com and protonmail Beth at beth.mares. She doesn't check protonmail daily, so let her know via her voice mailbox 416-699-5515 or her regular email that you have sent it. (Beth listens to phone messages, but does not return calls.) Please note that in the case of a couple, each person needs a separate form.
Once the payment has been made, Beth will send you the link to Doxy, which you don't need to install; it is secure and compliant with all privacy standards. (Should you be doing your session by Instant Messaging instead of video it will be by Vsee, and Beth will send you the instructions.)
Payment needs to be received 24 hours before each session. Send an interac payment to Beth's gmail, beth.toronto, via your online banking. If you need to send a cheque by mail, request the mailing address, which is not on the website. The session can be postponed if 24 hours notice is given.
For couple therapy: Joint sessions can be done with a three-way connection, for example, one partner might be on the family computer and the other might use a smart phone in another room. For this you would use Vsee; Beth sends an invitation to your email, and that enables you to download Vsee. If you are using only one device you might need an external microphone; the microphone in the computer is designed to pick up the speech of the person nearest to it. If possible, set things up so that you can see each other's faces; couple therapy typically involves getting to know each other at a deeper level, and it enhances communication if facial expression is added to words and voice tones.
How to do an online session by Doxy
Shortly before your appointment, click on the link to Doxy that Beth sent and click on the pre-test in the bottom left hand corner. If it tells you that there are no problems, exit the program and when it is time for the session click on the link again to get into the waiting room. Then Beth will let you in to the session.
How to improve call quality

Here is how you can minimize problems such as stutter and cutting out.
If the computer or phone is set up for WiFi, make sure the signal is good; ie., you should not be too far from the router, or have lots of concrete walls in between you and the router. If using a phone and data plan make sure the signal is good, the more bars the better!
Before starting your session, turn off all other programs; as an added precaution, you might close and restart your computer or smart phone. If possible, ensure that nobody else in the household is going to be streaming or downloading using the same modem. It is usually OK if they check their email (unless a big attachment comes in) or do an internet search (unless a website starts playing a video). If the connection starts off bad or the audio isn't working, end the call, close and restart your device, and start over.
Some, but not most, people need headphones to prevent feedback.

For more technical information, see https://www.vyopta.com/blog/video-conferencing/fix-video-calls-yourself/
How to keep your online therapy private
Both therapists and clients have an obligation to take reasonable measures to safeguard each other's privacy. Here is some information from IT professional Mike Mares about electronic security:
The security measures I am suggesting would be a good idea even if you decide not to go with online counselling. If you find this too technical, get some help from your neighbourhood friendly, trustworthy teenager; otherwise both Staples and Best Buy have technical support departments that deal with these issues.
Your computer should have all security patches and updates installed. You should also have anti-virus (eg., Kaspersky, Bitdefender, Macafee) and anti-malware (eg., Malwarebytes) software installed and up to date. A firewall (e.g., Windows firewall) should be enabled.
If you store any confidential data on your computer, such as online sessions or confidential emails, encryption software should be installed. (Some people use password protection instead of encryption; however password protection would not safeguard your data if your computer was stolen.) Bitlocker for Windows can be enabled on Enterprise or Ultimate versions of Windows 7. For Windows 10 you need the Pro, not the Home version, to enable Bitlocker. For Macs there is AppleFileVault 2. Otherwise use VeraCrypt, https://veracrypt.codeplex.com/. Note that TrueCrypt is no longer supported. If you store any of this confidential data on an external device (USB key/flash drive or hard drive) this device should also be encrypted.
A wired Ethernet connection is preferred to wireless as it is usually more reliable. You can test bandwith with www.speedtest.net.
Needless to say, your therapist should have all this protection too. Beth does. If you're considering another online therapist, it's a good idea to ask.
Alternate method of accessing Vsee
All you need to do is have Beth send you an invitation via Vsee, which will send you an email with instructions. The following is an alternate way.
Go to www.vsee.com
Click on GET FREE VSEE
Click on I'm a patient
You will see a paragraph headed My provider uses VSee Messenger
At the end of the paragraph click on here
Enter your email and click on EXISTING USER? DOWNLOAD HERE.
You will be prompted to save the installation file. Save and install.