Select Professional Directory, GTA
counsellors and therapists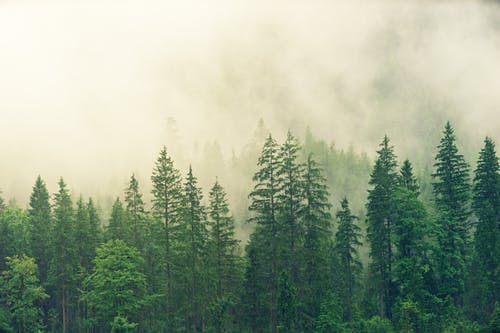 Updated October 19, 2022
Private members bill to remove HST from psychotherapy and counselling
To support Bill C-218, seewww.taxfreetherapy.ca
No money has been paid for these listings. Comments are by Beth Mares RP and represent her opinions; she cannot predict what your experiences will be.
Most of these therapists work evenings, and some work weekends. Fees vary, and some charge HST as a separate item. Some therapists have a sliding scale based on income. In 2020 a study determined that the average fee for registered psychotherapists in Ontario, including HST, was $170. We can assume that it is more now.
RP means registered psychotherapist, i.e., licensed by the Ontario government.
Most are working online only at this time.
TODD SOLOMON RP, psychotherapy, addiction therapy (including sex addictions) and couple therapy in East York. Todd is a very experienced, highly qualified and compassionate therapist todd . solomon at outlook dot com | 647-562-8252.`
MARION WALDMAN RP has many years experience in somatic approaches to overcoming trauma and in addition to her training as a psychotherapist is a highly qualified practitioner of yoga and Hanna Somatics. She mostly works with trauma and has a particular interest in helping the children of holocaust survivors. She also provides secular therapy for recovery from religion and works with sex addictions. Kensington Market. 416-702-2314.
BARBARA BROWN RP has trained for and worked with many issues in her 30 years as a psychotherapist, including relationships, bipolar, addictions and sexuality. She is smart, dedicated and, I have been told, a pleasure to work with. As of April, 2022 she has no openings, but she has a number of associates with openings at Redbird Therapy, including trainees with lower fees--see https://redbirdtherapy.ca/our-team/
ROBERT MACLENNAN MA, RP, clinical member of the Ontario Society of Registered Psychotherapists, mostly works with people whose past may be troubling their present (and future), facilitating their progress towards their personal goals. He is trained in experiential and collaborative psychotherapies, and has a particular interest in spirituality and neuroscience. With a wealth of life experience, Robert is wise, calm, and understanding. Bloor West Village (Jane & Annette) 416-769-8072 Note: Robert is only taking short term people because he is planning to retire in 2023.
GERALDINE FOGARTY PhD, RP, recipient of honours from the Ontario Society of Psychotherapists, is a much sought-after Jungian analyst with many years experience. In-depth psychotherapy only, using dream analysis and other methods to reach the unconscious. Bloor West area, 416-766-7495 (Geraldine does not have a website.)
LISA SHOULDICE R.P. psychotherapist and couple /family therapist in downtown Toronto. Experienced, reliable, perceptive and fun-loving. She has a special interest in Native American and Middle Eastern cultures. 715 Bloor St. West, 416-953-6880, lshouldice@rogers.com.
AUDREY JOLLY R.P., clinical member, Ontario Society of Registered Psychotherapists has worked therapeutically with individuals and groups for over 20 years in Canada and Europe, and now practices remotely, specializing in marital therapy. Audrey loves life and loves her work, and is very perceptive. I have been told that she is great with sex therapy. 647-270-1976. 2021-10-12 Audrey is very booked up, and doesn't expect any openings before 2022.
GWEN SHANDROSKI M.Sc. R.P., clinical member, OSP, and former OSP president. Gwen's considerable experience includes work with both adults and children. She is a particularly grounded and thorough person, and is exceptionally good at making a connection, even with people who are fearful or easily intimidated. She provides psychotherapy, play therapy and/or expressive arts therapy for adults and youth with communication and emotional issues, low self-esteem, or difficulty with relationships. She also provides counselling for parents and siblings of children with learning disabilities. Gwen has moved to Picton, ON, where she works in person. She also works online. 416-903-2296 gshandroski@yahoo.com
INGRID DRESHER RN, RP, (No openings as of July 2021) individual and marital therapist. A seasoned and highly respected psychotherapist known for her effectiveness with a wide range of issues, including sexual problems and coping with health problems, Ingrid is adept at using a number of different therapies, and is a good person to assess what type of counselling or therapy will accomplish your objectives. She works with adults of all ages. ACA and GLBT. Evening and weekend appointments available. 416-487-9129. Eglinton and Kipling in West Toronto.
SHARON EARLE-MEADOWS RP, (Also very booked up) clinical member, OSP, former nurse, Integral Psychotherapist and marital therapist. Sharon is a seasoned, thoughtful and compassionate therapist and a former Chair of the Ontario Society of Psychotherapists Ethics Committee. She is now focusing on marital therapy using the Stan Tatkin approach, working with communication, intimacy, trust issues, control issues, affairs, family problems and parenting. She will also accept individual clients when she has space. She has done in-depth psychotherapy for many years, and uses different modalities, including Bioenergetic psychotherapy to help with relationships, spontaneity, stress, depression, etc. She works with sexual dysfunctions and loss of libido (but not sex addictions). Sharon is working mostly online at present. 416-691-1355.
PAT DE YOUNG Ph.D, R.P., clinical member, Ontario Society of Psychotherapists, is a relational therapist and a recognized leader among psychotherapists and in psychotherapy education. She is down to earth, empathic, and a very smart woman. She works with individuals and couples at Pape and Danforth in East Central Toronto. 416-465-4558.
SANDRA TENUS R.P. now works online (formerly on Bay Street and in the Beaches) A psychotherapist, she does career counselling, couples counselling and sex therapy. She is conscientious, caring, grounded, experienced, knowledgeable and sensible. Sandra uses a number of modalities and works with children as well as adults. Appointments can be booked online at TorontoTherapist.net
STEVE SCHKLAR R.P., clinical member and former president of the OSP, a seasoned therapist with an in-depth perspective and strong values, does individual, couple and group therapy. Downtown Toronto near U of T. 416-603-2177.
LISA WALTER R.P. Mindfulness psychotherapy. Lisa has over 20 years experience, and is thoughtful, articulate, intelligent and sensible. Pape and Danforth 416-917-7920.
KATHLEEN FOSTER-MORGAN R.P., clinical member, OSP., works with bereavement, pet loss, palliative care, and spirituality. Adults and children. Compassionate and dependable, Kathleen combines sense and sensitivity. Telephone 613 476 1128 - Offices in Prince Edward County, Ontario, and in central Toronto. 
LOIS MESSINGER retired in 2013
DAVID SCHATZKY has retired as of 2016.
LIZ WHITE died suddenly of a heart attack in the summer of 2014, aged 82. She died as she lived, having fun.

WORRICK RUSSELL, B.Sc., B.A., A.D.A., a very experienced mediator with a legal background, holds a Certificate in Human Rights and Harassment and is a Mandatory Roster mediator (Attorney General--Province of Ontario). He serves Toronto and Scarborough. 416-265-8603 
About the counsellors and psychotherapists listed here: All counselors and psychotherapists on this website have the following qualifications and/or I have worked alongside them and was favorably impressed with their work and/or I have heard good things about their work from sources I consider reliable.
Counsellors: current full membership in a professional organization which requires adherence to a code of ethics and which requires a graduate degree or proof of equivalency--for example, the OSP, the OAMFT, and the OPA.
Psychotherapists: current clinical membership in a professional organization which in addition to the above requires documentation of substantial personal work done, specific training in psychotherapy, and demonstrated successful and ethical work as a psychotherapist over several years--in Ontario, the Ontario Society of Psychotherapists; government licence.--Beth Mares
Back to personal growth resources
Copyright © 1998 Beth Mares
Since updated