Central Toronto therapist Linda Chapman RP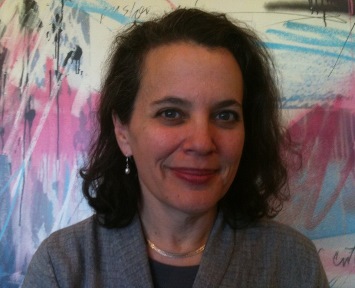 Providing talk therapy and art therapy for adults on Eglinton East for 20+ years

Shyness from the Inside, Out: A Group for Young Adults
A new small group for young adults (maximum 6 members) who struggle with the impact of shyness on their personal and work lives is starting in midtown Toronto this spring. The group will take place on Friday afternoons for 12 consecutive weeks. A pre-group telephone conversation and in-person meeting with the therapist will be required. Participants will need to be in individual therapy with a different therapist while working in the group. Although the group will primarily be discussion-based, artmaking and writing may be incorporated into some sessions.
To contact Linda Chapman for more information about this group, email lindachapman@rogers.com or call 416-427-6244

Individual therapy with Linda Chapman in Toronto
You've probably been thinking about seeing a therapist on and off for some time - maybe it's been your own idea, or someone has suggested it to you, but for some reason at this moment, things have come together that mean the time is right.
I know that coming to see someone for the first time is a very carefully considered decision, and that thinking about that first meeting can be kind of nerve-wracking - so let me let you know that our first meeting is for me to get a general sense of you and what is bringing you to see me, and for you to get a sense of whether you feel you'd like to start to work together on the things that have been troubling you.
If so, we'll establish a regular weekly meeting time and begin to talk regularly about your life today, your upbringing, and how it might be playing roles in your current struggles as well is in the strengths you see in yourself.
The actual reasons for getting started in therapy could fall into one of many categories - it could be that you are preoccupied with weight and body image issues; that you're struggling to understand your relationships and friendships; that you are grieving, depressed or anxious; that emotional upset is interfering with work, or that you are experiencing other personal problems I haven't listed here.
About me:
I'm a therapist in private practice near Yonge and Eglinton in midtown Toronto. For over 27 years I have been providing therapy in Toronto to adult clients and some youth struggling with anxiety,problems at work, problems with marriage and other personal relationships; grappling with the impact of childhood trauma; eating disorders and other eating problems; weight and shape preoccupations; physical illness and change; stress; depression; bereavement; parenting and family concerns; and any other concerns that come up over the course of our work together.

Though I grew up in Toronto, I received my Master's Degree from Hahnemann University, in Philadelphia, PA, in 1984. In addition, I am a graduate of the Institute for the Advancement of Self Psychology's two-year contemporary psychoanalytic psychotherapy program. I keep up with knowledge in the fields of psychotherapy & art therapy through consultation, reading, and conference attendance.

I'll look forward to hearing from you, meeting you and finding out whether we'll be working together on the struggles that are bringing you to therapy. I will listen, ask questions, offer my ideas, and explore with you whatever is concerning you.

Contact:
Ms. Linda E. Chapman MCAT, RP, RCAT, clinical member, Ontario Society of Psychotherapists
Psychotherapist and art therapist
Email: lindachapman@rogers.com
Website: www.psychotherapyintoronto.com
586 Eglinton Avenue East/Toronto/Ontario
M4P 2N1
web: http://psychotherapyintoronto.com
Phone: 416.427.6244
Call any time, but please be aware you'll probably be leaving a message, which you are free to do 24/7. I will make every effort to call back in a 24-48 hour period. If you are able to leave alternate telephone numbers and best times to reach you, I'll do my best to reach you at a workable time for us to speak in person. I look forward to talking with you.