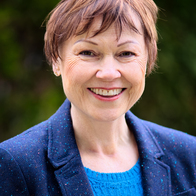 Registered Psychotherapist Ingrid Dresher
Relationships, intimacy, health problems, depression, anxiety, family, and most other therapy issues--see second column.
By appointment days, evenings and Sundays
Eglinton & Kipling (two minutes East of Hwy 427) Etobicoke, Ontario
416-487-9129
Ingrid's approach to therapy
'The natural healing force within each of us is the greatest force in getting well.' --Hippocrates, the founder of medicine.
This statement captures my view of therapy and has proven itself countless times during my 30 years in private practice. My faith in our natural ability to solve our problems figures largely in how I practise. My role is to help clients find that ability to heal themselves and achieve more fulfilling lives. I do that by helping them develop the tools and skills they need, the most important of which is greater self-awareness.
For some clients, the counselling process is short-term; for others, long-term therapy is more suitable. What is most important is that the methods used are specific to a client's needs. If my client's relationship is in trouble, couples counselling may be the place to start. If the problem is anger, I may concentrate on stress management and mind-body oriented approaches such as Hakomi or Feldenkrais. If the issue is rooted in childhood, our most effective tools may be dream analysis, art therapy or hypnotherapy. In other words, I use one or more counselling methods, based on a client's needs, and we decide on which methods together.
Health counselling is another of my specialties. I help clients deal with the emotional impact of their illnesses and learn to live well despite such problems. I am a registered nurse, and I first developed my understanding of health-related issues when I studied nursing and later worked as a psychiatric nurse. I have since trained in six other disciplines.
The relationship between you and your therapist is an important one, so I encourage you to ask whatever questions are necessary for making an informed choice. For more information about my practice, and to ask any questions, please call me at 416-487-9129. --Ingrid Dresher RP
Ingrid answers common questions
Coping with illness
Q: What are the psychological impacts of chronic illness? A: Chronic illness creates significant, high-level stresses that can affect your day-to-day functioning in major ways. It affects your ability to work, to be mobile and independent, thus removing choices in your life and sometimes isolating you from family, friends and colleagues. It often brings up a sense of being overwhelmed, makes you feel powerless, helpless, angry, anxious and afraid, and can leave you feeling depressed and fluctuating between depression and anxiety. These realities can significantly change the nature of your relationships and cause other serious ramifications. In fact, they can determine whether people will stick with you, whether you can earn an income, even whether you can afford the cost of being ill.
Q: How can therapy help the friends and family of those with ongoing health problems? A: First, therapy helps friends and family members understand the challenges facing those with chronic health issues. Second, given that it can be hard on them to deal with the demanding nature of a chronic illness and the strains it puts on them, therapy helps your loved ones understand the nature of your illness and how it affects you. It gives them coping skills and helps them develop realistic expectations for themselves. In addition, when we understand the problems of those around us, we often learn how to be more patient and understanding with our own limitations.
Approach, how therapy works
Q: What are you like as a therapist and what makes your approach to counselling unique? A: I am client-oriented rather than committed to any one model of therapy. I appreciate that people are different and that the therapies that work for one person may not work for the next individual. For that reason, I have studied a range of interventions and, within that range, I practise the kinds of therapies that work for my client.
My health background also sets me apart from many of my colleagues. I understand the association between mind and body. I also know how psychological issues affect our health and how health issues can seriously affect our psychological states. When people are anxious, for example, their muscles tense and their breathing often becomes more shallow. These responses, in turn, slow down our thinking. One example of this mind-body association – and one that many people can identify with – is, when we try to repress our feelings, we often suffer physical symptoms like stomach pains or headaches.
Q: What can I expect from the first session? A: The first session is a time to discuss your problem, the suitability of therapy for your particular problem, the process of therapy itself and the therapist's practice and philosophies. It's also a time to discuss your understanding and expectation of therapy and to determine whether you and the therapist can establish a rapport quickly enough to work together.
Q: How will I know when the therapy is working? A: You will know that therapy is working when you are addressing the symptoms that brought you into therapy in such a way that they are reduced. That is not to say that your problem will disappear. Instead, you will have learned how to focus on it in ways that make the symptoms more manageable. For example, if you're in couples therapy, you and your partner will communicate more effectively. Or, if you're able to identify and understand the triggers that upset you at work, you'll be able to cope better with the situations and people behind those triggers.
Marriage or Couples Counselling
Q: What are the benefits of marital therapy? A: A successful relationship is an important goal for most people in life. It's satisfying. You learn a lot about yourself. You learn how to be patient with others. Therapy can help people get a better perspective on their problems and support a relationship's growth and development. The most important overall benefit of therapy is to learn healthy communication. People often don't have healthy models to teach them how to communicate about matters of intimacy, both physical and emotional. In therapy, people get to talk through their fears in an emotionally safe and respectful environment and they subsequently learn how to relate in different, healthier ways.
Couples therapy also helps people determine whether their problems are workable. People often leave relationships prematurely only to find that they repeat similar negative patterns with the next people they're with. If, through therapy, you realize your problems in this relationship are insurmountable, and you decide to leave the relationship, at least you will know why you left and you'll be better informed about what to look for in your next partnership.
Q: Does marriage counselling work for older as well as younger couples? A: If the people involved are motivated to make their relationships work and are willing to examine their own behaviours and make changes to enhance how they relate, therapy can work for any couple – younger, older, married or unmarried, same sex or not.
Q: Are you comfortable talking about sexual problems and issues? A: Sexual problems often relate to problems around communication; they are not sexual problems per se. That said, there are no subjects that make me feel uncomfortable.
Q: What if my partner doesn't want to come for therapy? Can individual counselling help our relationship? A: Yes. Individual therapy can help you identify what your role is in the problem with your partner. You can also learn more effective ways to communicate your perceptions, wants and experience. Often that facilitates easier communication between you and your partner. Seeing your progress, your partner might also change his or her mind about therapy.
If you find it difficult to get to the office, check out Beth Mares Counselling online for information about online psychotherapy; as well as helping Toronto residents, Beth Mares RP offers help to residents of Northern Ontario and anywhere in English Canada.